Inspiring young and established investigators since 1950.
Clinicians and scientists will explore interconnectedness and differences of the immune system throughout the body, including interactions with viruses, bacteria and fungi that contribute to health and disease. With the overarching theme of "inflammation is a single organ," we will explore manifestations of dysfunction – autoimmunity, infection, cancer, and wound healing – and will discuss novel therapies from other areas of immunology, as well as the latest imaging and other technologies, in order to understand pathogenesis and guide treatments for skin disease.
Program Chair
Robert L. Modlin, M.D.
Co-Organizers
John O'Shea, M.D.
Niroshana Anadasabapathy, M.D., Ph.D.
Daniel Kaplan, M.D., Ph.D.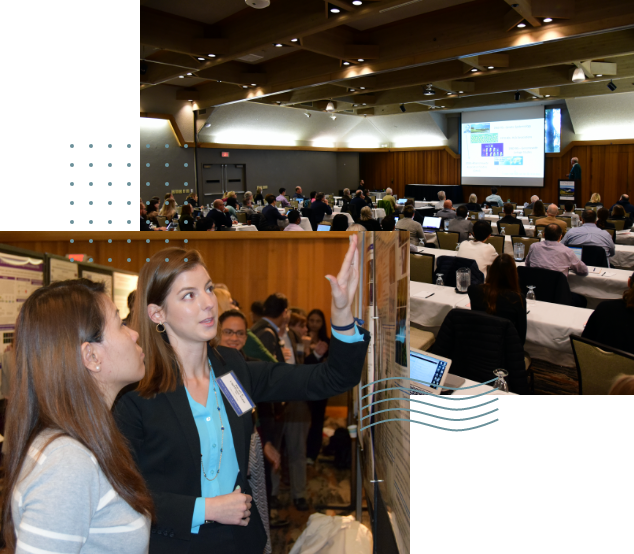 "The Montagna Symposium was an incredible opportunity to interact with many leading scientists in skin biology…I look forward to returning many more times over the course of my career!"
Landon Kyle Oetjen, M.D., Ph.D.
Candidate, Washington University
"I found the meeting's intimate setting especially fruitful for scientific discussions and professional development. This was by far the best medical or scientific meeting I have ever attended."
Marlys Fassett, M.D., Ph.D.
Assistant Professor of Dermatology, University of California
"At the wonderful Montagna Symposium, I met many experts in stem cell research in skin biology…The meeting has brought me to a new stage as a researcher in skin biology."
Hitomi Aoki, Ph.D.
Assistant Professor, Gifu University School of Medicine
"The program…had nice mixture of basic biology and translational research, and established and young investigators…I would say this was one of the best meetings ever."
Naoki Oshimori, Ph.D.
Assistant Professor, Oregon Health & Science University