Inspiring young and established investigators since 1950.
The 70th anniversary Montagna Symposium on the Biology of Skin, chaired by Dr. Dennis Roop, will take a broad look into the future of skin biology and Dermatology and include sessions on Skin Cancers, Tissue Repair and Fibrosis, Skin Inflammation and Keratinocyte – Immune Cell Cross-talk, and Emerging Therapeutic Approaches. Joe Gray, Ph.D. (OHSU) will provide the keynote speech.
Program Chair
Dennis Roop, Ph.D.
Co-Organizers
Stuart Yuspa, M.D.
Thomas Krieg, M.D., Ph.D.
Sabine Werner, Ph.D.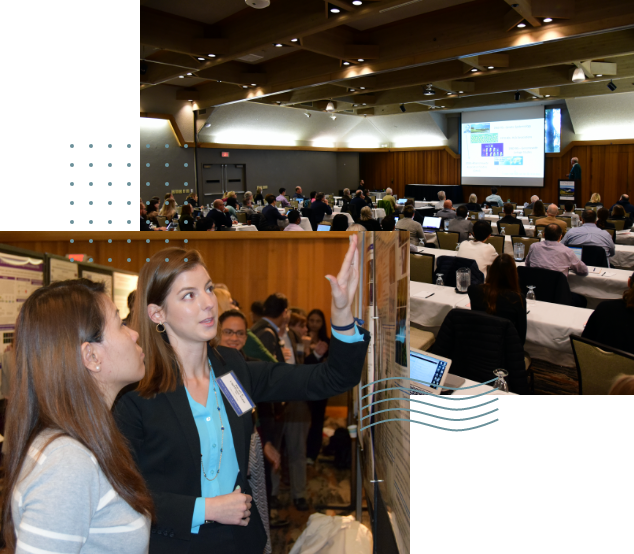 "The Montagna Symposium was an incredible opportunity to interact with many leading scientists in skin biology…I look forward to returning many more times over the course of my career!"
Landon Kyle Oetjen, M.D., Ph.D.
Candidate, Washington University
"I found the meeting's intimate setting especially fruitful for scientific discussions and professional development. This was by far the best medical or scientific meeting I have ever attended."
Marlys Fassett, M.D., Ph.D.
Assistant Professor of Dermatology, University of California
"At the wonderful Montagna Symposium, I met many experts in stem cell research in skin biology…The meeting has brought me to a new stage as a researcher in skin biology."
Hitomi Aoki, Ph.D.
Assistant Professor, Gifu University School of Medicine
"The program…had nice mixture of basic biology and translational research, and established and young investigators…I would say this was one of the best meetings ever."
Naoki Oshimori, Ph.D.
Assistant Professor, Oregon Health & Science University